Shots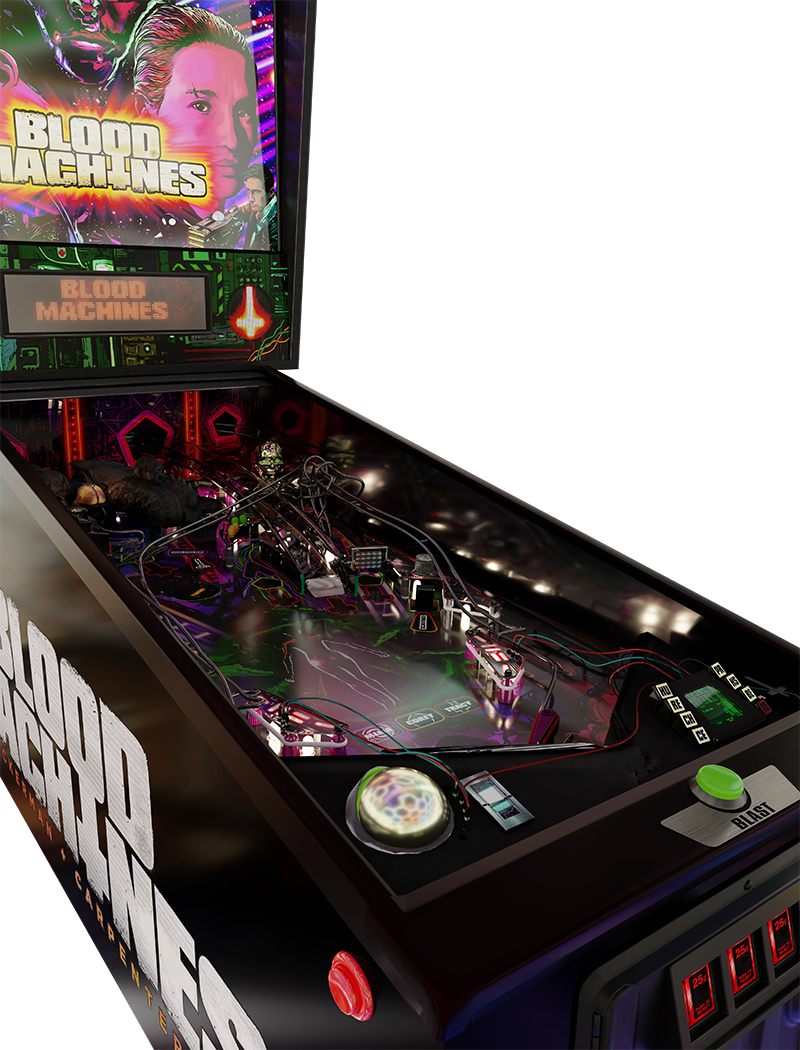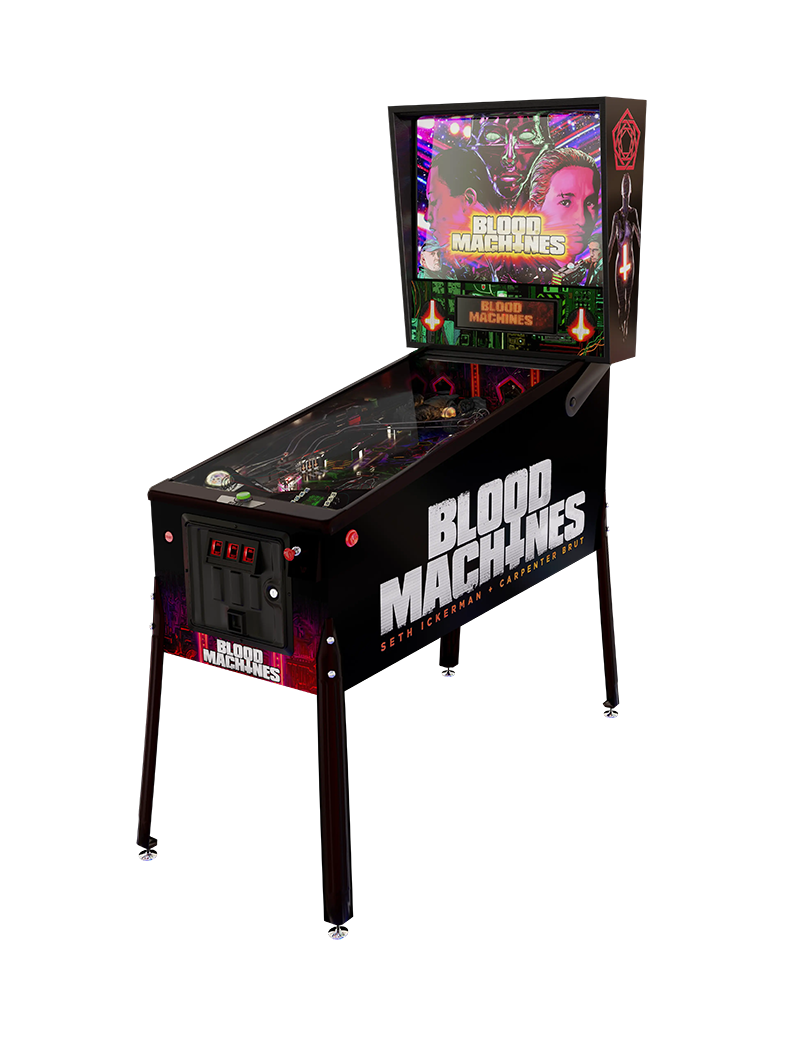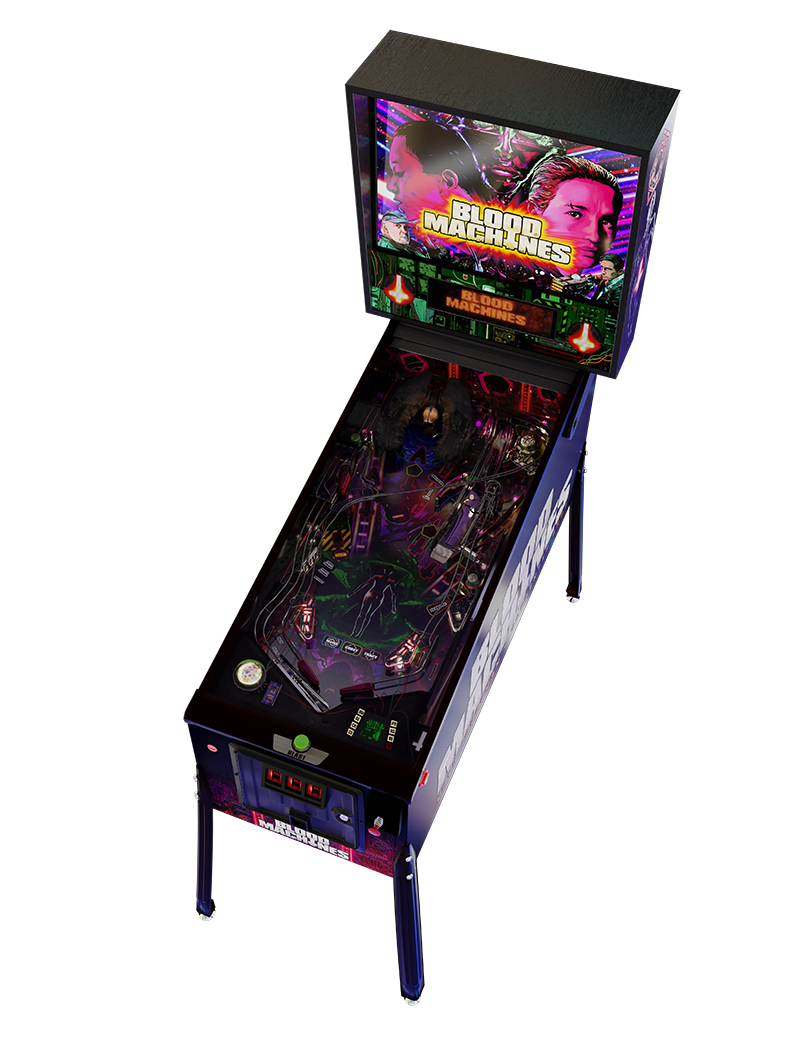 Installation Instructions
The all-in-one installer is made for people to play this game on a Windows Desktop PC. For cabinet and VR players you should head to VPUniverse for more instructions.
1. Download the installer (Primary Link) (Alternative Link)
2. Obtain the Carpenter Brut - Blood Machines OST MP3 tracks from BandCamp
- Copy the MP3 files into: C:\Visual Pinball\Music\Blood Machines OST\
- You may play the game without the soundtrack, but it brings a lot to it.
3. Run the installer with admin privileges.
4. Game should start automatically after installation process is over.
If you are facing issue with the installation or with the game, come to VPUniverse to seek help.
System Requirements
Video Card: Nvidia GTX 960, or equivalent DX11 NVidia or Intel GPU
Video Memory: 2 GB VRAM
Processor: Core i3-3225 3.3 GHz
Memory: 8 GB RAM or higher
OS: Windows 10 64-bit
How to play
These are the default controls for the game. You can change them via Visual Pinball Preferences > Confgure Keys:
5 - Add Coins
1 - Start Game
Enter - Plunger
Shifts - Flippers
Right Ctrl - Shoot the Gun
Space - Nudge
Q - Exit menu
If you exit the game and want to play again, double click the Blood Machines VPX file in C:\Visual Pinball\Tables. Or start Visual Pinball X and open the Blood Machines VPX project file and hit F5 to launch the table.
The Story
The V-Pin Workshop (VPW) is a collective of pinball enthusiasts, audio and visual artists, and software developers that update and create virtual pinball tables using Visual Pinball 10 (VPX). Members of VPW were inspired by the movie Blood Machines and strongly believed it would make a fantastic pinball game. So, in January 2021 they contacted Seth to propose the game be created and released for free, and that development would be greatly enhanced if assets from the movie were provided. Seth was all in and quickly supplied voice lines, 3D models, etc. totaling a whopping 70 gigabytes of data! After 1000's of hours of work and over 330 revisions of the table, VPW has finally released their original game.
The Blood Machines Pinball is packed with novel implementations that have never been seen in any other VPX tables. Explore the Missions and Multiballs on your way to achieving the final Wizard Mode battle. The music of Carpenter Brut will carry you through the challenges. You must discover it for yourself!
The game soundtrack is pulled directly from Carpenter Brut's Blood Machines album, so purchase and download it for the full experience. Support the artist and enjoy the game!
Rules
VR Gameplay
This game project supports VR gameplay too. It is quite complex to setup at the moment, but VPUniverse provides help on setting it all up. Here's an example how it looks:
Troubleshooting
You are not getting music to play:
- Check your volume levels. Table script has MusicVol option that can be adjusted to match your setup.
- Make sure that Windows Media Player is the default music player for MP3's.
If you have bought the MP3 files from somewhere else, you need to rename them like this:
Carpenter Brut - BLOOD MACHINES OST - 01 Intro.mp3
Carpenter Brut - BLOOD MACHINES OST - 02 Blood Machines Theme.mp3
Carpenter Brut - BLOOD MACHINES OST - 03 Attack Of The Amazons.mp3
Carpenter Brut - BLOOD MACHINES OST - 04 The Ceremony.mp3
Carpenter Brut - BLOOD MACHINES OST - 05 Mima.mp3
Carpenter Brut - BLOOD MACHINES OST - 06 Souls Wreck.mp3
Carpenter Brut - BLOOD MACHINES OST - 07 Touchdown.mp3
Carpenter Brut - BLOOD MACHINES OST - 08 Heart Ship.mp3
Carpenter Brut - BLOOD MACHINES OST - 09 The Last Ceremony.mp3
Carpenter Brut - BLOOD MACHINES OST - 10 Bloody Kisses - The Swift.mp3
Carpenter Brut - BLOOD MACHINES OST - 11 Lago's Sleep.mp3
Carpenter Brut - BLOOD MACHINES OST - 12 Grand Final.mp3
Carpenter Brut - BLOOD MACHINES OST - 13 Gone Now (Feat. Pencey Sloe).mp3